| | |
| --- | --- |
| SIMPLIFY YOUR CHRISTMAS | |

Author
Message
hogwarts201
Forum Legend





Posts

: 859


Join date

: 04/12/2010



Subject: SIMPLIFY YOUR CHRISTMAS Thu Dec 23, 2010 4:14 pm

---

hogwarts201
Forum Legend





Posts

: 859


Join date

: 04/12/2010



Subject: Re: SIMPLIFY YOUR CHRISTMAS Thu Dec 23, 2010 4:15 pm

---



MERRY CHRISTMAS, WORLD!!!

hogwarts201
Forum Legend





Posts

: 859


Join date

: 04/12/2010



Subject: Re: SIMPLIFY YOUR CHRISTMAS Thu Dec 23, 2010 4:15 pm

---



Simplify your Christmas by embracing the spiritual side of the season!!

hogwarts201
Forum Legend





Posts

: 859


Join date

: 04/12/2010



Subject: Re: SIMPLIFY YOUR CHRISTMAS Thu Dec 23, 2010 4:16 pm

---



At Christmastime and always, Jesus Christ is the Light of the World for all who will seek Him.


hogwarts201
Forum Legend





Posts

: 859


Join date

: 04/12/2010



Subject: Re: SIMPLIFY YOUR CHRISTMAS Thu Dec 23, 2010 4:17 pm

---



By focusing on your loved ones, enjoying or building holiday traditions, and following the Savior's example of service, you can give yourself and your family true, lasting Christmas gifts.

hogwarts201
Forum Legend





Posts

: 859


Join date

: 04/12/2010



Subject: Re: SIMPLIFY YOUR CHRISTMAS Thu Dec 23, 2010 4:18 pm

---



The Bible Christmas Story
Luke Chapter 2, King James Version
Luke 2 in the New Testament is the sacred account of the birth of Jesus Christ. With links to songs, articles, and videos, you can now experience the familiar story in a new way.



hogwarts201
Forum Legend





Posts

: 859


Join date

: 04/12/2010



Subject: Re: SIMPLIFY YOUR CHRISTMAS Thu Dec 23, 2010 4:18 pm

---


And it came to pass in those days, that there went out a decree from Caesar Augustus, that all the world should be taxed. (And this taxing was first made when Cyrenius was governor of Syria.) And all went to be taxed, every one into his own city. And Joseph also went up from Galilee, out of the city of Nazareth, into Judaea, unto the city of David, which is called Bethlehem; (because he was of the house and lineage of David:) To be taxed with Mary his espoused wife, being great with child.

And so it was, that, while they were there, the days were accomplished that she should be delivered. And she brought forth her firstborn son, and wrapped him in swaddling clothes, and laid him in a manger; because there was no room for them in the inn.

And there were in the same country shepherds abiding in the field, keeping watch over their flock by night. And, lo, the angel of the Lord came upon them, and the glory of the Lord shone round about them: and they were sore afraid. And the angel said unto them, Fear not: for, behold, I bring you good tidings of great joy, which shall be to all people. For unto you is born this day in the city of David a Savior, which is Christ the Lord. And this shall be a sign unto you; Ye shall find the babe wrapped in swaddling clothes, lying in a manger. And suddenly there was with the angel a multitude of the heavenly host praising God, and saying, Glory to God in the highest, and on earth peace, good will toward men.

And it came to pass, as the angels were gone away from them into heaven, the shepherds said one to another, Let us now go even unto Bethlehem, and see this thing which is come to pass, which the Lord hath made known unto us. And they came with haste, and found Mary, and Joseph, and the babe lying in a manger. And when they had seen it, they made known abroad the saying which was told them concerning this child.

And all they that heard it wondered at those things which were told them by the shepherds. But Mary kept all these things, and pondered them in her heart. And the shepherds returned, glorifying and praising God for all the things that they had heard and seen, as it was told unto them.


hogwarts201
Forum Legend





Posts

: 859


Join date

: 04/12/2010



Subject: Re: SIMPLIFY YOUR CHRISTMAS Thu Dec 23, 2010 4:19 pm

---


How to Have a More Worshipful Christmas

Here's some practical advice to help you find your ideal Christmas. Simplify the season and you may find that for every minute you spend here, you'll get 10 minutes back to enjoy this holiday more fully

◦Replace some holiday decorations in your home with reminders of Christ.
◦Politely decline requests that will take you away from family.
◦Play more Christmas music.
◦Donate gently used items to a thrift store.
◦Go Christmas caroling.
◦Avoid "mad rush" shopping times.
◦Say thank you as often as possible.
◦Schedule a night to help another person or family.
◦Call someone you normally wouldn't to wish him or her a Merry Christmas

hogwarts201
Forum Legend





Posts

: 859


Join date

: 04/12/2010



Subject: Re: SIMPLIFY YOUR CHRISTMAS Thu Dec 23, 2010 4:20 pm

---

◦Delegate some holiday preparations to children or other family members.
◦Trim the gift list.
◦Simplify a traditional activity.
◦Find quiet time to pray.
◦Write down great memories as they happen.
◦Set and stick to a holiday budget.
◦Forgive a grudge.


hogwarts201
Forum Legend





Posts

: 859


Join date

: 04/12/2010



Subject: Re: SIMPLIFY YOUR CHRISTMAS Thu Dec 23, 2010 4:21 pm

---



LDS (Mormons) Christmas Traditions


How do you focus on Christ, the real gift of Christmas? The stories and traditions here provide ideas that could make Christmas more meaningful for you and your loved ones.

Jennifer; Texas
Our most memorable Christmas experiences involve friends and family and service. One year we invited several families over and asked them to bring their favorite Christmas story. We all shared stories, and every story involved service and love. Then we read the nativity story in Luke 2 and bore testimony of Jesus Christ. It was a spiritual evening.
Nancy; Utah
For many years, my husband would receive a large turkey from his employer at Christmastime. We had more turkey than our little family needed, so our tradition was born: Each year we would select someone to share our turkey dinner with us. We might choose someone alone for the holidays, a family whose father had lost his job, a widow, a family with small children whose parents might need a break, etc. When the turkey gift stopped coming from the employer, we bought our own and kept up our tradition.
But as the years passed and our children moved away, the tradition faded.
This year has been especially difficult for me; because of an illness and other family circumstances, there are no decorations, no tree glistening in the front window. My living room is filled with boxes, its walls are torn off, and my windows are bare. My heart has felt heavy, longing to feel Christmas in my home.
As I prayed to feel the true spirit of Christmas, I remembered our old tradition. I remembered there are others who have less than I do. After a brief search, we found some folks to share our turkey dinner with us. Tears filled my eyes as our invitation for dinner was accepted. The glow in my home this morning does not come from a tree.
Kiersten; New Jersey
Cambodian refugees flooded our community in the 1980s. They came off the airplanes with their infants wrapped in rags. Their need was so great, but their spirit and love matched it. A small congregation, a Cambodian branch, was created, and my father was called as the branch president.
At Christmastime, he called the local thrift store and explained we would need as many bicycles as could be provided—no, not just 10 or 20 bikes, but as many as we could get. One special night, my father went from house to house delivering surprises to the Cambodian families' small apartments. In their excitement, the young children ran out barefoot into the snow as they saw Christmas trees and bikes coming to their doors! I was a small child with a glowing tree at home. Bundled up warmly, helping deliver the gifts, I was made cognizant of the comforts I had been given in my life. These many years later, the joy I felt that night is still with me.
What if my father hadn't taken me along? What if he had focused on his own financial needs that year instead of reaching out to others? I still enjoy the gifts from that Christmas many years ago; they cannot be taken away. They are the better part: the pure joy of humble children, along with the blessing of a parent striving to serve those that Jesus Christ might serve. My father gave his children the opportunity to know that service too.
Mindy; Georgia
Last year my husband and our two little boys and I found ourselves spending a quiet Christmas at home void of the traditional large family parties we always had enjoyed in the past. Throughout the season I had felt a strong desire to focus more on the Savior than in years past. I thought about how we might be able to help our boys better understand the true meaning of this very special holiday. On Christmas Eve day, we prepared a lovely holiday meal. After setting the dining room table with our nicest dinnerware, we gathered up as many candles as we could find. Leaving the Christmas tree illuminated, we turned out the rest of the lights. As we ate by soft, glowing candlelight, we explained to our sons that Jesus Christ is the Light of the World. Our semi-dark meal was to help us remember that the true purpose of Christmas is to celebrate His birth and the light that He gives us.
Following dinner, we decided that we would give the Savior a gift. On pieces of parchment paper, we each wrote down something that we would try to give up the next year—some negative tendency that we wanted to get rid of in order to be more Christlike. We rolled up our gift goals and put them into a red satin box tied with a gold bow. It was remarkable how that act helped me better focus on a trait I had long wanted to get rid of. This year, we look forward to sharing our new Christmas Eve tradition with extended family.
Christine; Idaho


In our family, we have two Christmas trees. The first is the traditional one filled with a variety of ornaments. The second is our scripture tree. It is a small tree, set up on our foyer table along with our collection of nativity scenes. For one of our December family home evenings, we decorate this small tree with simple ornaments I made that have a name for our Savior, such as "Bread of Life" or "Light of the World," and the reference for the scripture where the name is used. During this evening, we read Luke 2 and remind our children what it is we are truly celebrating. Although our children are still young, it is my hope that this will help to remind them of the reason for Christmas, just as it did for my brothers and me when we were young.
Piper; Utah
After the Christmas dinner is eaten and the Christmas story is acted out and the carols are sung and the talents are shared, we sit as a family together and each take turns testifying of Christ and sharing our love for Him and His ultimate gift of the Atonement. Then we share our grateful things of the day and have our family prayer.
Neal; South Dakota
Every year on Christmas Eve, my family and I would turn off all the lights and electronics in the house. We would light a single candle in the center of the old dining room table. Then we would set the table with our simplest dishes and silverware—just a spoon and a bowl at each place. Mom made potato soup in a very simple cheese broth. She would set out the soup, along with some goat cheese and simple crackers. Then we would all sit down to eat. After we had said the prayer, and as we were eating, we would talk about the night Christ was born and how simple meals in His family must have been. We would talk of all the things that we were blessed to have at Christmas that Christ didn't have when he came into the world. Then we would talk about how Christ's Atonement was the best of all the things that we had. This was always my favorite Christmas tradition with my family.
Laura; Texas
Last year my husband and I thought very hard about how to teach our young children the true meaning of Christmas. We wanted Christmas always to be a time for remembering Christ, not a time of being consumed with wants for temporal things.
We decided the best way to do this would be to spend the month serving others, with Christmas day focused on Christ. In order to do this, we chose someone to serve each week preceding Christmas. The week of Christmas, we rented a cabin in an area away from our home. There we took time to act out the nativity and read the Christmas story, sing carols, and spend time together as a family. Santa did come and fill the kids' stockings, but no other gifts were exchanged. We spent Christmas Day hiking and explored the beautiful world created for us. The children loved it so much that they say they can't wait to go again this year.
With fewer presents to buy and a pared-down Christmas dinner, I now have more time to focus on helping others around me. Our season definitely has more meaning to it than the giving and receiving of gifts. It is a time to rejoice in and give thanks for our Savior, Jesus Christ.
Debbie; Utah
When our children were small and prone to argue and fight as young children do, we instituted the Christmas Manger for our family. My husband made a small wooden manger and we placed it beneath our Christmas tree. We obtained some straw from a neighbor and placed it in a bag. Whenever our children were kind, polite, nice to each other, etc., they were allowed to place a piece of straw in the manager. The more Christlike their behavior, the more straw there would be in the manger for the baby Jesus come Christmas Day. Some years it was full, offering comfort for the baby; some years it was not an inviting bed! This tradition was fun and useful for us.
Faye; Pennsylvania
Each Christmas, I have a personal tradition that I try to carry throughout the year.
I try to be honest with myself about how I truly feel about and treat those around me. I try to allow the Savior to change my heart so that the service I give to others is more sincere and genuine. I try harder to have a change of heart toward my spouse and children and to speak and act a little more kindly. While I try to do these things the whole year through, somehow they become more significant during the Christmas season when everything is so focused on Jesus Christ.
While I try to do these things the whole year through, somehow it becomes more significant during the Christmas season when everything is so focused on Jesus Christ.
This has become a very powerful tradition for me as I try to let the Savior into my heart at Christmas.
Carol; Colorado
When our 14-year-old was 4, she made a simple picture of Christ with yarn strung around it. She was so proud of it and wanted to hang it on our Christmas tree. Every year since then it has hung prominently in the center of our Christmas tree to remind us each day what Christmas is really about.
Brandi; Utah
When my children were younger, to try to take the focus off of the material items they received, we started a tradition of reading Luke 2 first thing on Christmas morning and sharing a special family prayer before the opening of gifts (usually in a location away from the distractions of what's under the tree). My daughter is now 15 and is the first one to make sure we all have our scriptures ready for this special time.
Patricia; Nevada
Each year our family chooses one or two families to share a nativity with. We find an inexpensive nativity set with many pieces and we wrap all the pieces separately. We deliver one piece each day to the home anonymously, and then on Christmas Eve we deliver the greatest gift—the baby Jesus. Our children love keeping this a secret, and it helps them remember the most important part of Christmas.



Sponsored content






Subject: Re: SIMPLIFY YOUR CHRISTMAS

---

| | |
| --- | --- |
| SIMPLIFY YOUR CHRISTMAS | |
Who is online?
In total there is 1 user online :: 0 Registered, 0 Hidden and 1 Guest

None

Most users ever online was 22 on Thu Jun 09, 2011 4:22 pm

Pinoy Mania Affiliates
Pinoy Forum Tambayan
Molave Tambayan
LSE Clan Forums

X-Law Forum Site
X-Convict Forum Site
Hard To Resist Clan Forum
JAM Clan - Metro Manila 1
JAM Clan Wapsite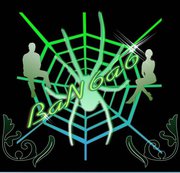 Familia Ban6a6 Forum Site
Never SAY Never Forum
Wreckless Clan Forum

Pinoy Addicts Forum
Pinoy Concepts Forum