| | |
| --- | --- |
| Zoelski 240 x 320 Mobile Games All Here | |

Author
Message
zoelski24
Rookie Member





Posts

: 39


Join date

: 09/06/2011



Subject: Zoelski 240 x 320 Mobile Games All Here Thu Jun 09, 2011 3:43 pm

---

Zombie Infections 1

It's been two long years since

Zombie Infection

first blasted onto our

mobiles in a shower of gore and gristle, bringing a much-needed kick to

the action-adventure genre with its interesting plot, great graphics,

and fantastic controls.

Can its sequel possibly live up to the Platinum Award-winning

predecessor?

Infecting

The game opens with the player taking control of 'NY hero' Anderson, as

he and his attractive biographer Keysha find themselves surrounded by

zombies in the jungles of Brazil.

As with the original game, you get to control both characters (plus a

native called Jeremi who takes over the close-combat role held by Mike),

at certain predetermined points during the story.

When I say 'story', I actually mean it, as

Zombie Infection 2

has some of the strongest dialogue seen in a Java game.

From genuine laugh out loud moments to some enjoyable jostling between

Anderson and Keysha, it's almost enough to drive you onwards through

the game on its own.

Infectious

Not that you'd need much persuading to play through to the end, as

Zombie
Infection 2

also inherits its predecessor's knack of combining

engaging gunplay with ever-changing action sequences and fun boss

fights.

The moving crosshair system that allows for placing shots while

simultaneously moving to avoid the attention of decaying hands has been

tweaked a little so that it's a lot tougher to just pick off zombies'

heads without thinking about it - adding an extra degree of tension to

the constricted fights.

This added tension is welcome as the rest of the game has decided to go

down the

Resident Evil 5

route in that there's a whole lot less

of the shocks (bodies no longer suddenly leap up off the floor when

you least expect it), and more for the gun-ho blasting of an action

title.

Disappointingly for those who enjoyed the original's Survival Horror

moments, ammo and health is in abundance, with a shop on hand at any

point accessed through the menu and a seemingly limitless supply of

money rolling in with every shot.

InfectedZombie Infection 2

barely puts a foot wrong otherwise, managing

to pack in a wide range of familiar, yet fun, set pieces, fantastic

graphics, and even a fair bit of exploring and puzzle-solving as well.

Whether it's leaping on top of a truck to engage in a mini-zombie

massacre with a mounted machine gun or lighting up the torches to solve

a puzzle in an ancient temple, the game maintains the excitement

almost right through to the gory conclusion.

But not quite all the way. The

Alan Wake-

inspired mine sequence

where you use a torch to 'unsmoke' zombies before shooting them is a

little clumsy in practice, despite the initial wow factor, and there

was the odd occasion where a bug forced me to quit out and back in,

which was a little frustrating.

However, these are minor blips in what is one of the best action games

on mobile.

Mobile / Java / 240 x 320 / 631 KB

Attachments

Zombie Infection 1.zip

Download This File
You don't have permission to download attachments.
(630 Kb) Downloaded 0 times

zoelski24
Rookie Member





Posts

: 39


Join date

: 09/06/2011



Subject: Are You Smarter Than 5th Grader Thu Jun 09, 2011 3:54 pm

---

Are You Smarter Than 5th Grader

From time to time, Capcom's mobile
division branches out from to-go editions of its console blockbusters
like Mega Man and Devil May Cry. It's latest shot at the casual crowd
is Are You Smarter Than a 5th Grader?, which is based on the popular
televised game show hosted by comedian Jeff Foxworthy. While Foxworthy
is nowhere to be found in the mobile game, everything else about the
show -- from selecting precocious students to category choices -- makes
the transition. The result is a very playable quiz game that does
something incredibly smart -- something that few other mobile quiz
games do.

It doesn't tell you the correct answer when you screw up.

With just this simple design decision, 5th Grader adds at least an
extra two hours of replay value. Even if a question does get recycled,
you cannot cakewalk through it.

Should you shy away from the televised game show scene, 5th grade takes
the basic component of other quiz shows before it -- such as
Millionaire -- but add the wrinkle of using a classroom of grade school
students to both help and humiliate you. Each kid has their
specialties, which you actually know before going into question
selection. There are like lifelines. If you bungle a question, the kid
can save you once.

The trivia ranges from geography to math, from literature to music. The
low value questions are easy, but as you try for the tougher
questions, you'll find a few stumpers. For example, I was tripped up by
a top-tier geography question asking which of four islands is the
farthest south of the United States.

The production values aren't necessarily stellar; they're more on the
serviceable side. The theme of the show shines, through though, such as
the classic chalkboard lettering.

Mobile / Java / 240 x 320 / 135 KB




Attachments

Are You Smarter Than 5th Grader Make Up.zip

You don't have permission to download attachments.
(128 Kb) Downloaded 1 times

PinoyMania
Administrator





Posts

: 82


Join date

: 28/11/2010


Location

: Uzzap



Subject: Re: Zoelski 240 x 320 Mobile Games All Here Thu Jun 09, 2011 3:54 pm

---

Thanks for sharing :)

POSTED BY:

zoelski24
Rookie Member





Posts

: 39


Join date

: 09/06/2011



Subject: Are You Smarter Than 10 Year Old Thu Jun 09, 2011 4:31 pm

---

Are You Smarter Than 10 Year Old

Don't just watch 'Are You Smarter',
join in! There are lots of different ways you can test your knowledge
either online, on your mobile phone or by pressing red on your Sky
remote. See if you join the thousands of others who have had to say
TV's most embarrassing confession…….. "I am not smarter than a 10 year
old!"

Mobile / Java / 240 x 320 / 308 KB




Attachments

Are You Smarter Than 10 Years Old.zip

You don't have permission to download attachments.
(272 Kb) Downloaded 0 times

zoelski24
Rookie Member





Posts

: 39


Join date

: 09/06/2011



Subject: Need For Speed ProStreet 3D Thu Jun 09, 2011 4:48 pm

---

Need For Speed ProStreet 3D

Here you can download free mobile games!

Download Need For Speed ProStreet 3D for free!

Game «Need For Speed ProStreet 3D» was posted on Mob Game site in

evaluation goals.

By downloading this game a user agrees not to redistribute the game

files and remove the game from your mobile device after a review.

Mobile / Java / 240 x 320 / 404 KB

Download:

http://www.plunder.com/Need-For-Speed-ProStreet-3D-download-5567774a5b.htm

zoelski24
Rookie Member





Posts

: 39


Join date

: 09/06/2011



Subject: Re: Zoelski 240 x 320 Mobile Games All Here Thu Jun 09, 2011 4:50 pm

---

Need For Speed Carbon 3D

Though the graphics look better than ever, Need for

Speed Carbon seems like a throwback to the early days of the series,

when we spent most of our time outracing cops in the desert. The racing

action is as fast and furious as ever, and this edition incorporates

both city and canyon racing for a variety of thrills and spills. The

download is large and the installation lengthy, but the provided

content offers an excellent trial of the full version. Customize one of

three cars--Chevy Camaro SS, Lamborghini Gallardo, or Mitsubishi

Lancer Evolution IX, in Muscle, Tuner, and Exotic classes,

respectively--with the AutoSculpt feature, then take to the city

streets with two races to claim territories as your own and unlock a

two-car duel along the canyon.

After a brief disclaimer from digitized model Emmanuelle Vaugier and a

reminder to always wear your seatbelt, you're transported to the

car-selection screen, where you pick your weapon, tweak it as you see

fit, then take it into battle. The Circuit Race pits you and three

teammates against four of the Scorpions. If anyone on your team

finishes first, you win. The Drift Race forces you into many tight

curves that require drifting. The more curves you drift through, the

more points you earn. The last, unlockable race along the canyon starts

in medias res, as you must follow a Scorpion car tightly, then lose

him when you take the lead. There's not enough here to keep anyone

driving forever, but there's still plenty of fun to be had with this

well-produced demo.

From EA Games:

What starts in the city is settled in the canyons as Need for Speed

Carbon immerses you into the world's most dangerous and

adrenaline-filled form of street racing. You and your crew must race in

an all-out war for the city, risking everything to take over your

rivals' neighborhoods one block at a time. As the police turn up the

heat, the battle ultimately shifts to Carbon Canyon, where territories

and reputations can be lost on every perilous curve. Need for Speed

Carbon delivers the next generation of customization giving you the

power to design and tweak your crew's cars in every way using new

Autosculpt technology.

Mobile / Java / 240 x 320 / 269 KB

Download:

http://www.plunder.com/Need-for-Speed-Carbon-3D-download-6685ed3dcd.htm

zoelski24
Rookie Member





Posts

: 39


Join date

: 09/06/2011



Subject: Zombie Infections 2 Thu Jun 09, 2011 4:53 pm

---

Zombie Infections 2

Publisher: Gameloft

Genre: Action

Publisher's Description

There's no end in sight as the Zombie Infection continues its

destructive path across continents. Now, three brave souls must work

together as they venture deep into the Brazilian jungle, mines, a secret

lab and more to root out the source of the disease. Survive zombie

attacks on a scale never seen before, including infected bats, sharks

and other abominations. Use stealth and cunning or utilize new weapons

including a flamethrower, grenades or melee weapons to keep the dead at

bay, and even jump inside a speedboat for dramatic escapes.

Features

* 3 playable characters, each providing different

gameplay experiences

* Polished graphics with impressive new effects including explosions

* A wide range of weapons including a flamethrower, grenades, guns,

spears, a zapper and more

* Various enemies including human zombies, hunters, infected bats and

even a giant zombie

* Journey through South American villages, jungles, a diamond mine,

tanker, laboratory and more

* New gameplay & action: Man a truck-mounted gun turret and pilot a

speed boat for daring escapes

Mobile Game / Java / 240 x 320 / 1,002 KB

Download:

http://www.plunder.com/Zombie-Infections-2-download-e0b518c599.htm

zoelski24
Rookie Member





Posts

: 39


Join date

: 09/06/2011



Subject: Asphalt 4 Elite Racing Thu Jun 09, 2011 4:56 pm

---

Asphalt 4 Elite Racing

One of the top quality racing mobile games in

racing category!

10 dream cars & bikes including the Bugatti Veyron, Ferrari F430

Spider, Nissan GT-R, Ducati 1098.

Race in 6 of the world's hottest cities: Monte Carlo, Beverly Hills,

Shanghai, NYC, Dubai, Paris.

Amazing 3D environments providing breathtaking speed sensations!

Tune your rides in your own luxury garage!

Enjoy 5 extreme racing modes such as cop chase, drift, and beat'em all.

Adapt your driving style to the weather conditions: Can you control your

car under heavy rain?

Mobile Game / Java / 240 x 320 / 353 KB

Attachments

Zombie Infection 2.zip

You don't have permission to download attachments.
(1000 Kb) Downloaded 0 times

zoelski24
Rookie Member





Posts

: 39


Join date

: 09/06/2011



Subject: Command and Conquer 4 Tiberium Twilight Thu Jun 09, 2011 5:00 pm

---

Command and Conquer 4 Tiberium Twilight

Play the epic climax of the sci-fi saga! Kane

returns with sinister force in the most anticipated RTS experience ever

made for mobile!

Choose offensive or defensive classes from

the equally potent GDI or Nod factions, and for the first time, command

the mobile Crawler base and move it anywhere on the map. Mobilize for

an all-out action-strategy blitz across two fateful campaigns featuring

innovative RPG-style character progression.

Kane. GDI. Nod. Tiberium. How will it end?



Command your mobile base -- The
Crawler -- a moveable fortress with all the functions of a command
center

Choose to play defensive and build
turrets around your Defensive Crawler. Or step into the battle and
destroy your enemy with the help of the Offensive Crawler

Researchable active and passive
abilities make each unit a master in its class on the battlefield

Enter the commandment mode to think
through your steps and plan how you solve challenging situations

Evolve your battle strength and deploy
Super Weapons. Call for massive destruction with the Ion Cannon or
call for help and get the Orca Strike

Play through two campaigns with two
fate-changing finals. Choose the path of the GDI or ally with the
Brotherhood of Nod -- It's up to you!


Mobile Game / Java / 240 x 320 / 535 KB

Download:

http://www.plunder.com/Command-Conquer-4-Tiberium-Twilight-download-b8ebebd660.htm



Last edited by zoelski24 on Thu Jun 09, 2011 5:07 pm; edited 1 time in total (Reason for editing : Attachment problem)

zoelski24
Rookie Member





Posts

: 39


Join date

: 09/06/2011



Subject: H.A.W.X Thu Jun 09, 2011 5:04 pm

---

H.A.W.X

Description:

Now all-known arcade

game is available on your mobile phone. Feel like a real and cool pilot

with this addictive game. Your task is to save the United States from

terrorists.

Main Features:

- Dizzying scenario by the novels of Tom Clancy;

- 5 fighter-bombers, which are based on a real airplanes; futuristic

technology and destructive weapons;

- 9 dizzying missions, including the terrible final boss;

- 5 corners of the earth: Desert, the South American jungle, Rio,

American Canyon, and so on;

- A big number of the enemies in the air, on land and at the sea, such

as submarines, tanks, bases.

License: Freeware

Mobile Game / Java / 240 x 320 / 635 KB

Download:

http://www.plunder.com/c/H-A-W-X-download-9b7987cc60.htm



Last edited by zoelski24 on Thu Jun 09, 2011 5:08 pm; edited 1 time in total (Reason for editing : Download Link)

zoelski24
Rookie Member





Posts

: 39


Join date

: 09/06/2011



Subject: Re: Zoelski 240 x 320 Mobile Games All Here Thu Jun 09, 2011 5:12 pm

---

Farm Frenzy

It's true that casual is the new hardcore. So many

long-time gamers (myself included) would avoid these cutsie,

inoffensive, uninvolving time management games just on principle, while

the Facebook generation finally discover the delights of gaming and pour

all their free (and work) time into running a virtual farm.

So it's something of a surprise to find Farm Frenzy actually isn't all

that uninvolving.

Indeed, it appears to be providing something of a bridge between the

hardcore and the noobs, offering the repetitive management tasks for the

uninitiated while giving the serious crowd something to get their teeth

into.

For quite a while, the game revolves around pretty basic time management

mechanics. You need to get your livestock going and start turning a

profit, and that requires some long hours.

Watering the crops, feeding the animals, filling the well, stocking the

trucks and a host of other housecleaning duties form the groundwork that

a thriving farm is built upon.

There are a lot of parallels to draw from games such as Diner Dash,

where fast fingers are required to keep the farm running. The difference

here is that fast fingers only keep you ticking over.

It takes clever fingers to make the farm grow as a business, and with

predators poking around threatening your livestock and produce going to

waste when it's not collected in time, things can get pretty

overwhelming.

The game also adds in missions and objectives, which helps to add a

strategic element to the time management, and gives the completionists

the depth they require.

Success generally boils down to preparation, so having a helping hand at

just the right moment, or well-timed crops ready to harvest on a steady

basis means your farm will flourish. I'm no plough worker, but on face

value this all appears to be quite true to life, despite the cartoony

nature of the visuals.

Farm Frenzy doesn't betray its cute and casual origins, but does manage

to harness the abundance of life that style of gaming thrives upon,

while keeping the strategy and time management aspects hot and

challenging.

This certainly doesn't mean it's a game for everyone, but neither should

it be overlooked by either the casual or hardcore factions simply

because of its style.

There's a lot of entertainment to uncover in Farm Frenzy, but - just

like a real farm - it takes a lot of work to really reap the benefits.

Mobile | Java | 240 x 320 | 397 KB

Download:

4shared.com/file/xxA-O9Fr/Farm_Frenzy.html

zoelski24
Rookie Member





Posts

: 39


Join date

: 09/06/2011



Subject: Re: Zoelski 240 x 320 Mobile Games All Here Thu Jun 09, 2011 5:14 pm

---

Ninja Gaiden

Tecmo's Ninja Gaiden series was a strong set of

games back on Nintendo's 8-bit NES. Now, the company's mobile department

has put together a virtual carbon copy of the original game. The result

is almost flawless, reminding us how great games often stand the test

of time. Unfortunately, this mobile release only contains a bite-size

segment of the original game.

Those familiar with the NES game will feel right at home.

Ninja Gaiden follows the adventures of Ryu Hayabusa, a modern-day

warrior out to avenge his father's death. The game is heavily inspired

by Konami's platformer Castlevania, with its tricky jumps, smart

enemies, and various, interchangeable weapons.

The graphics look just like the original NES game, and even more

impressive is that the level layout is almost exactly the same. All the

enemies have been included and all the attacks, patterns, and locations

are kept as they were in the original. Even the cutscenes,

beautiful-looking and necessary to understand the story, are preserved.

Anyone who remembers the dialogue will be able to recite it in the

mobile version.

An area of concern for many players is how the control scheme would

translate onto mobile, especially in such an action-oriented game.

However, the ninja controls better than most other mobile games, even

with the detailed graphics and chaotic gameplay. Two keys represent

right and left movement, and two keys are dedicated to jump and attack.

Ryu can't duck like in the original, since pressing the joystick down or

the appropriate number key now fires his special weapon; but the

ducking ability isn't missed at all.

Besides removing the ducking, Tecmo Mobile has only included Act I in

this edition. Act I in the original only consisted of one stage and a

boss level, so two new stages are included. The additional stages merge

flawlessly with the original stages, and those new to Ninja Gaiden would

be hard-pressed to see that they were just added to the mobile version.

Two challenges keep Ninja Gaiden Volume 1 from being great. First and

foremost, the sound isn't that great, especially when compared to the

rest of the package. The adrenaline-pumping soundtrack and buoyant sound

effects were some of the most memorable parts of the classic, and they

haven't been effectively translated to the mobile platform.

Level layout, enemy attacks, and even cutscenes survived Ninja Gaiden's

translation to mobile.

The other problem is, of course, that there are only four stages in this

version of Ninja Gaiden. Veterans can complete the game in under an

hour, which certainly isn't much value for the five or more dollars

you'll spend to play it.

Despite it having the depth of a prerelease demo, Ninja Gaiden is

certainly worth paying for. It may be only four levels, but those levels

are pretty great. Fans of the original game definitely need to check it

out, and players that like action games certainly should take a look,

as well.

Mobile | Java | 240 x 320 | 195 KB

Download:

4shared.com/file/mio79lV2/Ninja_Gaiden.html

zoelski24
Rookie Member





Posts

: 39


Join date

: 09/06/2011



Subject: Re: Zoelski 240 x 320 Mobile Games All Here Thu Jun 09, 2011 5:15 pm

---

3D Bomberman

Meeting an old friend when you've not seen them for

a couple of years will go one of two ways. If you're lucky, the two of

you won't have changed much since you last saw each other and it'll be

easy for you to pick up where you left off. They might look different,

but they're the same reliable, good-for-a-laugh buddy you fondly

remembered.

If you're not so lucky, it's an absolute bummer. The intervening time

has seen you both grow up and apart, so much so that neither of you are

really recognisable to each other in the way that your memory recalls.

It's not solely a physical change but one that's far deeper, almost as

though you're two different people. What made that friendship work the

first time around isn't necessarily going to do the same thing for you

further down the line.

It was with a feeling of such trepidation that we loaded up 3D

Bomberman.

Having been fans of the frantic bomber's efforts from our misspent

youth, we were relieved when his initial outing on mobile phone stayed

true to his roots. But this, this is a different Bomberman.

If anyone remembers the film Sliding Doors, it's as if Bomberman had two

roads open to it, each showing how one decision can lead to two very

different endings. Bomberman Deluxe was one such ending and 3D Bomberman

is the other.

The latter has trod a very different path and ended up looking all the

better for it, but does it still offer the same lovably combustive mix

of strategy and manic action as the earlier version?

Before we're tempted to explore any more high-concept temporal theories,

we have to answer in the affirmative. 3D Bomberman has all the fun of

its 2D counterpart and then some and, despite offering a style of play

that differs from the classic, it's actually marginally better.

You still play the cutest little bomber ever devised and still have to

run around various levels looking for the exit. Along the way you're

required to blow up obstacles and enemies whilst avoiding ending up a

burnt crisp yourself. So far, so familiar: this is the Bomberman we know

from way back.

But where 3D Bomberman has grown up, and not just in visual terms, is

where the core of the game lies. In Bomberman Deluxe you faced off

against three other Bombermen in a fight to the death. Here you face off

against various monsters in arenas that are far more varied than the

Bomberman of old.

That they're rendered in three glorious dimensions is immediately

noticeable, but they also include gradient changes and many more

challenges, including large areas that are impassable and many more

narrow avenues to get stuck in.

It's a far less frenetic affair than Bomberman Deluxe and this suits the

mobile phone format down to the ground, because you're not frustrated

by the unsuitableness of the controls.

It's not that the controls were ever bad – they're certainly not here,

even with the added complexity of navigating a 3D environment – but a

mobile phone just isn't suited to action that's very manic.

3D Bomberman is just as taxing on the grey matter, though, and you'll be

lucky to get through the first three levels without running out of

lives. The standard levels are also interspersed with boss levels, where

a giant monster will block your progress. These boss levels can be a

drag as they're not as much fun as the standard levels but they do serve

to offer a measure of progress.

And progress you will. 3D Bomberman is addictive and more than enough

fun to keep you coming back, even if it is to the same level five times

running because you keep blowing yourself up before you reach the end.

It's like realising that you're far closer to that long-lost friend than

you ever realised or had even admitted to yourself. And you'll be

happier than ever.

Mobile | Java | 240 x 320 | 297 KB

Download:

4shared.com/file/KoOSJIlG/3D_Bomberman.html

zoelski24
Rookie Member





Posts

: 39


Join date

: 09/06/2011



Subject: Re: Zoelski 240 x 320 Mobile Games All Here Thu Jun 09, 2011 5:21 pm

---

Advanced Brain Trainer 2

Whether standing in box office line or sitting in

an airport terminal, the Treo provides endless ways to fill time.

Listening to music, watching ripped DVDs, watching mobile TV, and

surfing the web are fairly passive activities; and for productivity

geeks like myself, who can only review their calendar and To Do list so

many times, it's clear that some forms of recreation are more productive

and fulfilling than others. One way to pass the time usefully is

enlisting the Treo to give the brain a workout with the likes of

Advanced Brain Trainer.

This article concludes the look at Advanced Brain Trainer I started in

my previous review of Edition 1. For the uninitiated, Advanced Brain

Trainer Edition 2 is the latest installment of In-Fusio's game suite

designed to do precisely what its title implies: sharpen mental

performance though a series of exercises, in a fashion conceptually

similar to Nintendo's Brain Age.

Boy, was I wrong. This time around, for completeness, I opted for Dr.

Winters (calling her "Ann" seems out of the question). Hmmm . . . How

can I describe Dr. Winters? Polite discourse prevents a gentleman from

using the first noun that comes to mind, so let's just say her

personality is not inconsistent with that of a typical grad school prof.

"This is bad. A chimp would have done better," she said of my typical

score. When I finally rose through the ranks to unlock Arcade Mode, she

remained a wet blanket. "I don't like the name arcade. This is not

something to do for fun. This is a serious and demanding challenge."

Arcade Mode is a bonus round, basically a sped-up version of Exam Mode,

but with less latitude for making mistakes. Also available is Practice

Mode. Unlike Exam Mode, which administers a maximum of one completed

exam per day, the games in Practice Mode have no such limit, though

Practice Mode scores aren't retained from session to session.

Mobile | Java | 240 x 320 | 296 KB

Download:

4shared.com/file/X7J1HXTp/Advanced_Brain_Trainer_2.html

zoelski24
Rookie Member





Posts

: 39


Join date

: 09/06/2011



Subject: Re: Zoelski 240 x 320 Mobile Games All Here Thu Jun 09, 2011 5:22 pm

---

Galaxy On Fire 2

Back in March of last year Fish Labs rolled out

their space trading title Galaxy on Fire, giving folks like me who

missed out on the 1984 classic Elite a chance to make a name for

themselves out there among the stars. It's a great game that debuted

with some difficulty issues, but they were resolved in short order and

its universe has been enjoyed by many. Tonight, the studio released a

new challenge for space jockeys everywhere, the sequel Galaxy on Fire 2

[App Store] for the iPhone, with an iPad version to follow close behind.

The game places you in the role of space fighter pilot Keith Maxwell who

encounters a space anomaly and ends up adrift through the galaxy, to be

rescued by a benevolent miner who helps you get back on your feet.

You'll quickly find you've not only been transported to to the other

side of the galaxy, but that you've woken up 35 years in the future.

Kind of like Sigourney Weaver.

Your goal is to get back to your home system on the other side of the

galaxy, but achieving that goal is going to take some time, and what

better way to fill that time than by taking on various missions across

the region's 20 star systems. You start out with a relatively weak,

modestly outfitted ship, but there's money to be made and upgrades to be

had along the way. Jobs ranging from cleaning up space garbage to

mining asteroids to transporting goods to hunting pirates to rescuing

kidnapped officers can be had in the various stations in each system on

the vast star map. And, if that seems too harrowing, money can be made

in the simple buying and selling of simple commodities from one station

to another. Like father of the genre Elite, it's a game you can take at

your own pace.

Each star system consists of a handfull of planets, each with a space

station — there are 100 in all — complete with a hanger in which to buy

and sell goods as well as a Space Lounge. In each station's lounge can

be found individuals of many sorts, most of whom are eager to do

business with you. Some want to send you to a neighboring planet to do

their bidding, while others seek to send you to other systems much

father afield, requiring a multi-leg journey across the star map,

involving jumpgates that can send you to strange and distant systems.

And all this against the backdrop of the tyranny of the evil alien race

known as the Voids.

Seeing real success in the game required careful ship and equipment

choices. For instance, some ships offer up the valuable contents of

their cargo holds when destroyed, but without a pricey tractor beam, you

can't touch them. The same goes for asteroid mining — without the

proper gear, that booty is beyond your reach. It's all about successful

missions and wise income management.

The game offers a choice of virtual stick or tilt-based controls with

contextual action buttons to fire primary and secondary weapons. In

addition, there are two view modes: standard and free view, which allows

for swipe-based, any-angle camera controls of the battlefield action

with pinch and spread zoom support. The free view mode is an opportunity

to partake in some real eye-candy, allowing you to contrive cinematic

aspects through which to view the game's impressive starfields and

volumetric dust clouds which take advantage of the iPhone 4's Retina

display, where available. (And a different vantage can actually be

helpful in a heated battle against a swarm of space pirates.) An option

setting offers three different detail settings, the default being the

highest on our iPad test system.

Hitting various gameplay milestones (returning to base nearly mangled,

talking to more than 20 traders, etc.) will trigger in-game

achievements, which are tied to integration with both OpenFeint and

Apple's Game Center.

While I enjoyed the time I spent with the original Galaxy on Fire, the

sequel feels a more well-rounded and immersive. More polished.

Everything just kind of flows together more smoothly this time around.

And, while I've spent a significant amount of time with a pre-release

build, I've really only scratched the surface of the gameplay the title

has to offer.

The space trading / commerce genre is certainly not a sparsely populated

one out there across the many available gaming platforms. And in the

App Store, Fish Labs isn't the only gig in town. But of the games of

this sort I've spent time with, Galaxy on Fire 2 is the most

approachable and satisfying on the platform, so I highly recommend it.

Mobile | Java | 240x320 | 1.5 MB

Download:

4shared.com/file/wxROIN6V/Galaxy_on_Fire_2.html

zoelski24
Rookie Member





Posts

: 39


Join date

: 09/06/2011



Subject: Re: Zoelski 240 x 320 Mobile Games All Here Thu Jun 09, 2011 5:24 pm

---

Castle of Magic

The platformer genre has been home to many of

gaming's most iconic characters, including Mario, Sonic and countless

others. Every gaming system also has one platformer that stands out from

the rest. For the iPhone, this standout is Castle of Magic.

In this side-scroller, you play as a young kid who has fallen into a

dimensional gap and turned into a wizard. His goal is to defeat an evil

magician who has taken his sister captive.

Ok, so the story isn't anything new, but what is new are the five

creative and immersive worlds that he must brave through. These range

from heaps of sweets to icy caverns and outer space, and each brings

devious new enemies as well as extra powerups that change the gameplay.

For example, eating an ice cream cone in the sweets level will turn you

fat, allowing you to eat your way through, while entering a strange

machine in another gives you a negative charge that reverses the

orientation of the game.

Great 3D graphics, interesting backgrounds, and excellent sound

complement the game's creativity. These change continually, keeping

things interesting. Each level also plays a bit differently from the

last, and the numerous boss battles shake up the normal formula just

enough to make it count. Suffice to say, through our time with the game

there was not a single moment where the excitement of discovery was

lacking.

Plus, Castle of Magic has a tried-and-true control scheme, which is

well-implemented. It consists of a D-Pad, jump button, attack button,

and action button that appears only when necessary. Even though there

were times when things got a little touchy, the controls usually worked

out just as one would expect, making the game very easy to enjoy.

Castle of Magic offers around three hours of gameplay for a full

run-through, which is a bit short when compared to the normal length of

platformers these days. Luckily, the game uses a star system that adds

replay value for completists. Each level contains three hidden stars,

most of which are difficult to reach. This helps to justify the game's

current asking price of $5.99.

Castle of Magic is a platformer that just about everybody can enjoy. If

you are looking for an experience on your iPhone like none other, we

recommend you pick this game up.

Mobile | Java | 240x320 | 1.32 MB

Download:

4shared.com/file/fsMzz2MD/Castle_of_Magic.html

zoelski24
Rookie Member





Posts

: 39


Join date

: 09/06/2011



Subject: Re: Zoelski 240 x 320 Mobile Games All Here Thu Jun 09, 2011 5:25 pm

---

High School Hook Ups

PG: "Ah, high school. I remember it well. Every day

was a barrel of laughs, half the guys had muscles bigger than Arnie and

looked like they were in their mid-thirties, and the cute girl with

curly hair you secretly fancied ended up starring in a low-budget

stripper movie."

Mobile | Java | 240 x 320 | 968 KB

Download:

4shared.com/file/gCmddmb4/High_School_Hook_Ups.html

zoelski24
Rookie Member





Posts

: 39


Join date

: 09/06/2011



Subject: Re: Zoelski 240 x 320 Mobile Games All Here Thu Jun 09, 2011 5:26 pm

---

My Life In New York

Publisher: Gameloft

Genre: Real life simulation

Publisher's Description

Discover a revolutionary social simulation on your mobile phone with My

Life in New York! Set your own goals as you get a real taste of New

York's vibe and visit its most iconic neighborhoods. Furnish your

apartment to make your own dream pad and interact with a variety of

interesting people to build your circle of friends. Open choices and

interactions will let you create your network and choose the career path

that you want. Will you find your true love among the people you meet

and start a family?

Features

A real life simulation in which you set your own goals and are totally

free in your interactions.

A unique taste of New York's real vibe, inhabitants and most iconic

neighborhoods.

Create your avatar, customize your style and personality and buy stuff

to decorate your place.

Interact with NPCs, create a network of friends and participate in

various events or parties.

Find true love, get married, start a family and have a baby!

Explore 6 different careers paths and climb up the ladder step by step.

Mobile | Java | 240 x 320 | 1.2 MB

Download:

4shared.com/file/Elk_NpaX/My_Life_In_New_York.html

zoelski24
Rookie Member





Posts

: 39


Join date

: 09/06/2011



Subject: Re: Zoelski 240 x 320 Mobile Games All Here Thu Jun 09, 2011 5:27 pm

---

Paris Night

Welcome, mon ami, to Paris! This is the

international top fantasy destination, where all your dreams may come

true. Experience the City of Lights in a unique way, as no one has

before. Meet past and present French personalities as you explore the

most famous places in the world, such as the Eiffel Tower, the

prestigious Champs-Elysees Avenue, and many more. Start a new life in a

timeless adventure full of ups and downs, but the French joy of life

will offer you the chance to find true love, embrace a promising career,

and experience legendary encounters.Bon voyage!

Mobile | Java | 240 x 320 | 974 KB

Download:

4shared.com/file/73c9hUpz/Paris_Night.html

zoelski24
Rookie Member





Posts

: 39


Join date

: 09/06/2011



Subject: Re: Zoelski 240 x 320 Mobile Games All Here Thu Jun 09, 2011 5:29 pm

---

Star Invasions

Save the galaxy from invasion!

Play an out of this world shooter to save the galaxy from a huge alien

invasion! Use your spaceship to move around the planet in a 360

environment for the ultimate ride and battle! Choose between Private

Jack and Jane, and then watch the story unfold. Each character has a

unique ability! A complete action-packed, fast-paced game with puzzle

elements, stunning explosives and more!

Mobile | Java | 240 x 320 | 982 KB

Download:

4shared.com/file/n_drKUuG/Star_Invasions.html

zoelski24
Rookie Member





Posts

: 39


Join date

: 09/06/2011



Subject: Re: Zoelski 240 x 320 Mobile Games All Here Thu Jun 09, 2011 5:30 pm

---

Texas Holdem Poker

Texas Hold'em Poker is a strategically complex

poker variant that is widely played. It is used to determine the world

champion in the annual world series of poker. This software is a

simulation of the game with AI opponents from amateur to genius. It

features smarter computer opponents, and is a complete simulation

including rotating rounds and blind bets. Play until you or one of the

computer opponents win a set amount of cash. You can change the card

backs. It also includes advice on win probability.

Mobile | Java | 240 x 320 | 956 KB

Download:

4shared.com/file/MHbJtojC/Texas_Holdem_Poker.html

zoelski24
Rookie Member





Posts

: 39


Join date

: 09/06/2011



Subject: Re: Zoelski 240 x 320 Mobile Games All Here Thu Jun 09, 2011 5:32 pm

---

Tower Bloxx My City

Skyscrapers often divide opinion.

For some, the way their shard-like structures grab the attention for

miles around, and their tinted glass changes colour depending on the

weather or time of day is a thing of wonder.

Others think the modern fashion for very tall, steel and glass buildings

looks dangerous, as if the most gentle gust of wind would send them

tipping to the ground, squashing thousands in the process.

Arty and profound type that I am, I've always sided with the former,

although if I suspected the building methods used to construct

skyscrapers were in any way similar to those practised in Tower Bloxx:

My City, I'd be running for the hills.

Advertisement

Stack city

It's fair to say that building in Tower Bloxx should have little

relation to the actual art of construction. Instead, this is a game that

focuses on timing and, a Jenga-like, balance.

The task at hand is to build a skyscraper by dropping the floors of each

tower on top of each other. Each quadrant swings from a crane at the

top of the screen – building from the ground up given a new twist here –

with pressing the '5' key releasing the piece at hand and sending it

crashing towards the ground.

As you might expect, key to your success is your ability to stack each

tower as in line as possible. The more out of whack the pieces are with

each other, the wilder the tower swings, making it harder to place each

piece on top of each other accurately.

Should you miss completely, the top couple of floors will fall to the

ground, with each level – whether you play in quick play mode, or as

part of a campaign – providing you with three lives.

Urban effort

This is near identical to all previous releases in the franchise, so

Digital Chocolate – in an ill-advised move – has attempted to extend

what is an overtly simple, straightforward and successful game into

something more substantial.

The aforementioned My City Mode strings together each skyscraper you

construct by placing them in a grid, the idea being to fill the map with

towers you can build and upgrade in order to send to population

soaring.

However, rather than proving the game's worth, it essentially shows how

one dimensional Tower Bloxx: My City is.

After stacking a couple of buildings, it's fairly likely you'll have had

more than enough, the prospect of doing it again and again – and going

higher and higher in the process – hardly an attractive one.

As such, Tower Bloxx: My City is the perfect example of a one trick pony

extended too far. Sturdy enough to stand up to the odd five play minute

session, its ambitions sadly fall to the floor when tested at length.

Mobile | Java | 925 KB

Download:

4shared.com/file/qmPPZvlu/Tower_Bloxx_My_City.html

zoelski24
Rookie Member





Posts

: 39


Join date

: 09/06/2011



Subject: Re: Zoelski 240 x 320 Mobile Games All Here Thu Jun 09, 2011 5:34 pm

---

Metal Slug

Want to play Metal Slug? Then here we are. Metal

Slug game. Ready, Get Set, Go! Play Now!

Mobile | Java | 157 KB

Download:

4shared.com/file/-eKGyfzn/Metal_Slug.html

zoelski24
Rookie Member





Posts

: 39


Join date

: 09/06/2011



Subject: Re: Zoelski 240 x 320 Mobile Games All Here Thu Jun 09, 2011 5:35 pm

---

Megamind

The dust has barely settled after Megamind's epic

battle against Tighten, but now the city faces an even greater menace! A

pack of felonious goons are wreaking havoc on Metro City!Armed only

with his superior intellect and his Dehydration Blaster, Megamind must

act quickly to uncover the secret evil plot of the maniacal menacing

maestro, the Conductor! Help Megamind to vanquish a pack of marauding

villains and save Metro City!

Mobile | Java | 850 KB

Download:

4shared.com/file/zJUMxPkn/Megamind.html

zoelski24
Rookie Member





Posts

: 39


Join date

: 09/06/2011



Subject: Re: Zoelski 240 x 320 Mobile Games All Here Thu Jun 09, 2011 5:36 pm

---

Crash Bandicoot Nitro Kart 3D

Not that it's a particularly big deal, but Crash

Bandicoot Nitro Kart 3D is packaged in an impressively small file size.

Weighing in at only 7.1MB, considering its superb graphics, lots of

levels, great music and slick gameplay makes the quality of the code

really shine.

It takes a lot of effort and expertise on the programmer's part to

squash a great game into a small space, and we're already seeing some

increasingly large files sizes in the App Store, what with the Apple

mobile featuring at least 8GB of storage space.

So in a few months' time, when we've laden our iPhones with 200 albums,

the entire 14 episode series of Firefly and three-dozen games, it won't

be the lightweight Nitro Kart that gets binned because of a full memory.

Advertisement

Indeed, this is likely to be one of those vital applications that

remains on your iPhone indefinitely.

Cro-Mag Rally already scored well, landing itself a Silver Award for its

Mario Kart-esque gameplay, and it's quite inevitable that these two

games will be racing neck-and-neck for first place in the iPhone's

driving game launch championship. So let's put our foot to the floor and

find out who crosses the chequered flag first, shall we?

The most significant difference in Crash Bandicoot Nitro Kart 3D's

gameplay is the acceleration of the vehicles. Here, it's automatic, and

while this initially feels a little like there's a lack of control, any

mental discomfort is forgotten by the end of the first lap.

Steering makes use of the iPhone's (and iPod touch, of course) built-in

motion sensing, and demonstrates the sensitivity of that function

beautifully. The analogue steering wheel substitute – achieved by simply

rotating the handset while holding it in a landscape orientation –

works remarkably well, and at no point do you feel that waving the

screen around obscures your view.

The karts react with an impressive sensitivity to even the slightest

turn of the handset, too, and further proves the iPhone's surprise

suitability for racing games.

Crash Bandicoot Nitro Kart 3D sports several modes of play, and although

each different option is based within the same circuits, there's no

shortage of levels to play through. Quick Race gets things started

straight away, throwing you into the driver's seat in your choice of

unlocked levels, while the Cup mode involves a tournament race around

four different tracks.

Pretty standard stuff, but there's also a quickly unlocked Story mode

which adds a bit of plot to the racing and automatically mixes up your

vehicle selection, opponents and number of required laps to add a bit of

random interest to the races.

Yet it's the fluidity of those levels, rather than the gameplay

variations, that really makes Crash Bandicoot Nitro Kart 3D sparkle. The

visuals are liquid-slick, while the speed of the action and dynamism of

the different circuits makes for some thoroughly absorbing,

seat-of-the-pants driving.

The extra speed and automatic acceleration means many of the corners are

simply too tight for the karts to navigate, but holding your finger on

the 'jump button' area initiates a powerslide, enabling you to tear up

the tracks with some rubber-dissolving drifts.

As with Cro-Mag Rally, there's a small hole in the game that could be

filled with wireless multiplayer, but regardless of this minor omission,

the extra polish on the circuit designs and smoother controls see Nitro

Kart across the finish line first.

Whether you're a fan of the Bandicoot franchise or not (and this

reviewer has never really found much appeal in the Taz rip-off), Crash

Bandicoot Nitro Kart 3D is undeniably one of the most playable,

attractive and intuitive showcases for the iPhone's gaming capabilities.

Mobile | Sis | 3,711 KB

Download:

4shared.com/file/LdxyMr3q/crashbandi_c2a1kk11.html

zoelski24
Rookie Member





Posts

: 39


Join date

: 09/06/2011



Subject: Re: Zoelski 240 x 320 Mobile Games All Here Thu Jun 09, 2011 5:38 pm

---

SimCity Societies

It's funny how SimCity is simultaneously a

super-hardcore game and a super-casual gaming brand. By which we mean

the game itself is pretty complex, once you get enmeshed in the

intricacies of town-planning and taxation (and even more so in its

sequels). Yet it's also one of the few titles to have truly crossed over

to non-gamers, who saw an appeal that was lacking in the stereotypical

cars, guns and girls gaming fare.

It's a perfect candidate for a mobile conversion, then, which it got

last year with the impressive-if-fiddly SimCity. Interestingly though,

EA is about to give the PC series a more casual spin in the form of

SimCity Societies, which focuses more on the health, happiness and

welfare of your citizens. And now that's going mobile, too.

This is good news, because the concept of SimCity Societies lends itself

to mobile play, both in tone and frequency. The result is a slick game

that's far easier to play than its predecessor, and which despite

stripping back the gameplay to make it more accessible, has just as much

depth.

Starting with the basic stuff, though, SimCity Societies retains the

essence of SimCity, in that you lay down residential, commercial and

industrial buildings, and then try to build a bustling metropolis.

However, it's much broader in scope: you don't have to lay roads and

power lines, for example, or set taxes.

Advertisement

The game is scenario-based, too, with eight preset challenges plus a

Freeplay mode. It's stuff like making your citizens happy enough to win

the next mayoral election, stamping out crime in a set time limit, or

providing enough homes and jobs to cope with an influx of new citizens.

The controls make navigating around the game easy as pie. The

directional pad moves your cursor around the isometric city so as to

find somewhere to build, and then three metrics tabs at the bottom of

the screen are accessed by pressing '1' (for Sims metrics), '2' (for

City metrics) and '3' (for your Society meter).

Taking them in turn: the Sims metrics show how many Sims live in your

city, how happy they are, and what percentage have jobs / homes /

criminal tendencies. Meanwhile, the City metrics show levels of

pollution, power, healthcare, transit, and beauty / cleanliness.

Finally, the Society meter shows how liberal or authoritarian you are,

which allows / rules out certain buildings.

It's a good system, making it simple to check on your status without

wading through sub-menus. And generally, scenarios will ask you to raise

specific metrics to a certain level to complete them. (As a quick

aside: all the scenarios are unlocked when you start the game, too,

which we think is great – no getting stuck on one and then being unable

to play the rest of the game.)

Building-wise, you can lay down various types of home, workplace and

'venues' (leisure / commercial buildings), which all have their cost, as

well as impact on different metrics.

So, a Wind Farm provides work for some Sims and reduces happiness and

beauty a bit, but bumps up your power levels. Meanwhile, a Clinic

improves happiness and health levels but uses a bit of power, while a

Sports Stadium uses lots of power, and has negative impacts on pollution

and transportation, but makes your citizens happy.

There's lots of weighing up to be done here, in short, if you're to

complete the objectives. The game is essentially about balancing all

these variables to achieve specific objectives and it quickly becomes

addictive.

Along the way, extra issues are thrown at you by your advisors, who'll

ask your opinion on a particular problem or opportunity ranging from

dodgy streetlamps and juvenile crime through to alien landings and

billionaire bequests. Mostly, you'll have a choice of two answers –

which often cost money but also have either a liberal or authoritarian

tilt – which in turn affects your Society meter.

The presentation is excellent, whether from the crisp isometric graphics

through to the zingy menus. But it's the little things, too. Take the

way the graphics actually change depending on how liberal or

authoritarian you are, such as the screen noticeably lightening or

darkening as your Society meter goes one way or the other, as well as

the buildings showing the impact of your decisions.

Our main criticism – which is to say frustration – is with the financial

aspects. It's great that they're simple, but the way the money comes in

steadily means that in some scenarios, the mechanic can feel a little

repetitive, in a 'slap a building down, wait for enough money to come in

for the next one, repeat' kind of way.

Then again, we can't really think of how this could be improved, short

of having a 'quick-fix' button to generate instant cash (bribery,

perhaps?). But it's the only thing that ever really threatened to

disrupt our enjoyment of the game.

In all other respects, SimCity Societies is a class act, and a great

mobile game, as opposed to just a great game gone mobile. Even after

working through the scenarios, we're still dipping into the Freeplay

mode and getting caught up in its world, so we guarantee it'll keep you

interested.

Mobile | Java | 586 KB / 240 x 320

Download:

4shared.com/file/vDmSTiOc/Simcity_Societies.html

zoelski24
Rookie Member





Posts

: 39


Join date

: 09/06/2011



Subject: Re: Zoelski 240 x 320 Mobile Games All Here Thu Jun 09, 2011 5:39 pm

---

NBA Smash

NBA Smash! Includes actual NBA players, and puts

them into an arcade-style 2-on-2 basketball game. Slam dunks and

skillful dribbling are all included as players try to string together

combos to maximize their score. An advanced career mode allows players

to create their own players, form and upgrade their teams, and face off

against all the NBA teams to determine who is the best.

Mobile | Java | 338 KB

Download:

4shared.com/file/e_U9pJmR/NBA_Smash.html

zoelski24
Rookie Member





Posts

: 39


Join date

: 09/06/2011



Subject: Re: Zoelski 240 x 320 Mobile Games All Here Thu Jun 09, 2011 5:40 pm

---

NBA Pro Basketball 2009

Get ready for a breathtaking NBA season! Lead your

favorite players to the title in this spectacular simulation. Play with

any of the 30 NBA franchise teams, choose your tactics and perform

amazing plays. Alley-oops, three-pointers, and thundering crossovers are

at your fingertips. Show off your skills in the All-Star weekend events

such as the slam dunk contest and three-point shootout and achieve MVP

status. Enjoy replays of your highlight reel moves and feel all the

intensity of the NBA!

Mobile | Java | 612 KB

Download:

4shared.com/file/WzZzzKJ9/NBA_Pro_Basketball_2009.html

zoelski24
Rookie Member





Posts

: 39


Join date

: 09/06/2011



Subject: Re: Zoelski 240 x 320 Mobile Games All Here Thu Jun 09, 2011 5:42 pm

---

K.O. Fighters 3D

KO Fighters 3D features: Enjoy an advanced fighting

system with more than 10 different moves, special attacks, etc..

Meet 50 boxers with different skills and styles of combat at seven

different arenas: stadium, gym, Las Vegas, the pier, the roof of a

skyscraper, and many others

Mobile | Java | 1,024 KB

Download:

4shared.com/file/rV6DQR0X/KO_Fighters_3D.html

zoelski24
Rookie Member





Posts

: 39


Join date

: 09/06/2011



Subject: Re: Zoelski 240 x 320 Mobile Games All Here Thu Jun 09, 2011 5:42 pm

---

CSI: Miami

A young woman is found dead on South Beach... Join

the CSIs in Miami and lead the investigation in the official mobile game

of the popular TV series. Move through the vibrant city to scope out

crime scenes, perform autopsies and interrogate suspects. Carefully

gather evidence using a whole arsenal of scientific investigation tools

and analyze samples at the lab. Collaborate with Horatio, Calleigh,

Delko and Dr. Alexx Woods to build a case and uncover the truth!

Features:

- Team up with the characters from the show including Horatio, Calleigh,

Delko and Dr. Alexx Woods

- All CSI tools are at your disposal: CT scan, luminol, swab, tweezers,

pipette and print collector

- Collect the evidence, analyze it at the lab and then interrogate the

suspects

- Watch the suspects' reactions as you interrogate them, and try to read

between the lines!

Mobile | Java | 596 KB

Download:

4shared.com/file/tj9tulsS/CSI_MIAMI_S60V3_240x320.html

zoelski24
Rookie Member





Posts

: 39


Join date

: 09/06/2011



Subject: Re: Zoelski 240 x 320 Mobile Games All Here Thu Jun 09, 2011 6:32 pm

---

CSI: New York

A woman is found dead in the middle

of Times Square in New York. Tragic

suicide or horrible crime? Discover the

official game of the popular TV show,

CSI: NY, and unravel the mystery of this

bizarre death

Mobile | Java | 952 KB

Download:

4shared.com/file/6rty5qJf/CSI_NY_mobile_game.html

zoelski24
Rookie Member





Posts

: 39


Join date

: 09/06/2011



Subject: Re: Zoelski 240 x 320 Mobile Games All Here Thu Jun 09, 2011 6:38 pm

---

CSI: The Mobile Game

We review Gameloft's interpretation of the original CSI, with CSI: The Mobile Game Published on Sep 3, 2009 Similar to the first CSI instalment (CSI: Miami), CSI: The Mobile Game (aka CSI: Vegas) tracks the character development from

the TV show, and if you're a fan, you'll

enjoy the subtle traits for each

character. The graphics also pick up from the previous game, but this time adding in a 3-D element that allows you to pick up

evidence and rotate it in order to

analyse it closely. This feels like good

natural progression, bringing all the

things that made CSI: Miami successful

and evolving it into something even better. The plot twists and turns excitedly, and brings in mini-games that nicely break up the constant investigating, without

losing sight of the objective. The control system is basically the same as before, as is the sophisticated style and sassy character discourse, so if you

enjoyed the first CSI game, this one is

bound to deliver. However, with its similarity it also brings with it problems of longevity, as the replay value of a game can be ruined when

revisiting from the start.

Mobile | Java | 618 KB

Download:

4shared.com/file/pi0Il5fk/CSI_Las_Vegas.html

zoelski24
Rookie Member





Posts

: 39


Join date

: 09/06/2011



Subject: Re: Zoelski 240 x 320 Mobile Games All Here Thu Jun 09, 2011 6:43 pm

---

Gangstar 3 Miami Vindication Game

Plunge into Miami gang life and live a

fast-paced adventure in the streets of

America's wildest city. Gangstar: Miami Vindication features the most

memorable crime story ever in a

mobile game, set in hot locations

across the city, indoors and out. Defeat

the rival Armada gang, free your

kidnapped little brother, and become the king of the city! Enjoy new

amazing vehicles to drive, from regular

cars & motorcycles to jet skis and even

a helicopter! * A massive open-ended environment

that recreates Miami, including

Downtown, Miami Beach, the Harbor. * More than 75 varied missions:

infiltrate gangs, snipe enemies, and

survive the jungle of Miami. * Race, chase and take on time trials in

cars, motorcycles, a jet ski and even a

helicopter. * A true feeling of freedom: Complete

missions at your own pace or do

absolutely anything you want. * Defeat rival gangsters with an

arsenal of weapons including

grenades, rockets and a sniper rifle!

Mobile | Java | 1,271 KB Mobile 240x320

DL:

4shared.com/file/Fy9-yhFT/Gangstar_3.html[/img]

zoelski24
Rookie Member





Posts

: 39


Join date

: 09/06/2011



Subject: Re: Zoelski 240 x 320 Mobile Games All Here Thu Jun 09, 2011 6:47 pm

---

Nitro Street Racing 2

Remember the days when a good

driver was one who didn't smash into

every opponent, lamp post, passing

motorist and pedestrian? The kind of

race when careful cornering, accurate

control and strategic driving won out against clumsy brute force every time. Actually, now I think about it,

smashing your opponents off the road

is a lot more fun than being

sportsmanlike. Mounting the

pavement to get first place reaches

deeper into the realms of driving fantasy than a good clean race, which

is ultimately just as well for Gameloft's new and brutal driving game,

NitroStreet Racing 2. You see, the actual driving mechanics

are pretty lame. Admittedly it's difficult

to add an 'analogue' sensation to a handset's digital keypad, but NitroStreet Racing 2 really does boil

down to pressing the 'drift' button at

just the right moment to turn any

corner with ease. But that's not all there is to this street

racing game. There's a rather macho,

Mafia-based storyline running in the

background, and, trite as it may be, it

does give the game opportunity to

experiment with different types of racing. Whether you're going up

against a rival gang or in a one on one

duel to help you gain the big boss's trust, scarcely are two tracks or

objectives the same. While the animation is as clunky as the

controls, there is a bright, detailed

vividness to the graphics, and no

shortage of traffic on these virtual

roads. The music is rather

monotonous and shrill, but it's thankfully lost beneath the revving

engines and screeching tyres. We've seen most of what NitroStreet

Racing 2 has to offer plenty of times

before, but if you're in the mood for a

hot, forgettable power drift through

an impressive-looking city centre, you

could do a lot worse.

Mobile | Java | 645 KB

Download:

4shared.com/file/2twofrJi/Nitro_Street_Racing_2.html

zoelski24
Rookie Member





Posts

: 39


Join date

: 09/06/2011



Subject: Re: Zoelski 240 x 320 Mobile Games All Here Thu Jun 09, 2011 6:56 pm

---

Rock Guitar Tour

The box art for Guitar Rock Tour is

deceptively informative. You see a

dark-haired girl in a tie and miniskirt

playing a guitar, and a nondescript

dude banging on the drums. And

guess what? You'll be playing either drums or guitar in this rhythm action

game, and that girl is the default

character in Quick Play mode. Simple,

no? Femophobes shouldn't worry, though: there are five other characters

you can use as well (they're in career mode), and some of them are mens. The question thus becomes, "are you a drummer or a guitarist"? That's important too, because it'll have a big impact on how you enjoy the game. Neither is

instrument is perfect, but we did find

one to be better realized than the

other. We'll start with guitar. Have you played Guitar Hero on Tour for the DS, holding the DS sideways like a book and using the wild attachable buttons? Well, forget

about that. Guitar Rock Tour keeps the

DS horizontal as God intended, and

draws you six buttons across the

bottom screen to tap, swipe (for

chords), or hold down with the stylus, depending upon what colored gems

slide down the rails. The top screen just shows your band playing, so you can ignore it. You may want to tap the d-pad left or right now and

then, though – that's how you trigger your bonus power (the usual score

multiplier) or your special power: a

wash of flame that streams up the note

grid, burning away every note

currently onscreen. It's a nice way to get out of trouble if you've lost your place.

Mobile | Java | 644 kb

Download:

4shared.com/file/6Fu2LHTq/Guitar_Rock_Tour.html

zoelski24
Rookie Member





Posts

: 39


Join date

: 09/06/2011



Subject: Art of War 2 Thu Jun 23, 2011 12:14 pm

---

Art of War 2

The year is 2038, and it seems a sinister sounding Global Confederation has conquered the world and united all countries together in peace and harmony.

Alas, this isn't exactly the case as locals around the globe don't much like being ruled by one super-government, so it's your job to put down pesky local rebellions and bring peace back to the world.

This is done through those RTS staples of base-building and tank-rushing. While there is a rock-paper-scissors system of sorts in place, most of the time is spent sucking up pressure before unleashing a mighty group of units to crush the enemy.

To keep things relatively manageable, resource harvesting is automatically carried out by your command centre(s), meaning there's always a steady flow of cash to go around for research or buying units.

Platform: Java

Resolution: 240 x 320

Size: 516 kB

Download:

4shared.com/file/LMoVpQeA/Art_of_War_2.html



Last edited by zoelski24 on Thu Jun 23, 2011 12:16 pm; edited 1 time in total (Reason for editing : Fixing)

Sponsored content






Subject: Re: Zoelski 240 x 320 Mobile Games All Here

---

| | |
| --- | --- |
| Zoelski 240 x 320 Mobile Games All Here | |
Who is online?
In total there are 2 users online :: 0 Registered, 0 Hidden and 2 Guests

None

Most users ever online was 22 on Thu Jun 09, 2011 4:22 pm

Pinoy Mania Affiliates
Pinoy Forum Tambayan
Molave Tambayan
LSE Clan Forums

X-Law Forum Site
X-Convict Forum Site
Hard To Resist Clan Forum
JAM Clan - Metro Manila 1
JAM Clan Wapsite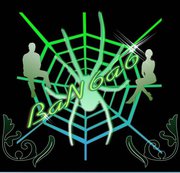 Familia Ban6a6 Forum Site
Never SAY Never Forum
Wreckless Clan Forum

Pinoy Addicts Forum
Pinoy Concepts Forum